Swiss luxury watch-maker Jaeger-LeCoultre has recently opened a new flagship boutique in Geneva, Switzerland.
Located on the prestigious Rue du Rhone at no. 56, the new boutique reflects the latest retail design concept of the brand.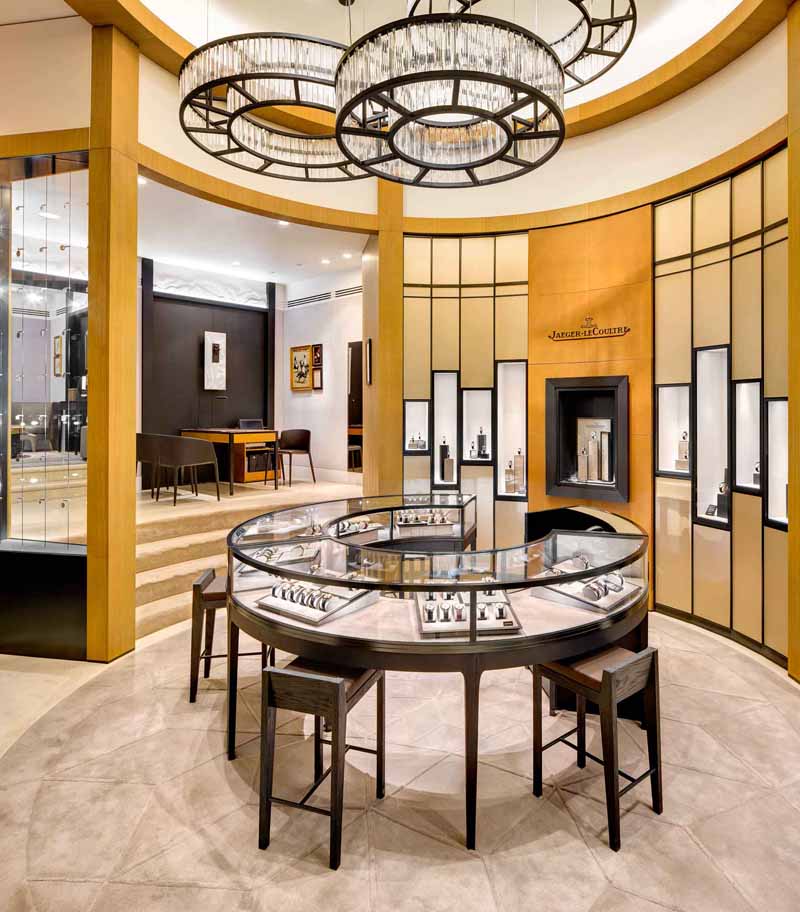 See also: Most amazing luxury jewelry boutiques around the world
The new boutique is a meeting place where collectors and connoisseurs can discover the Haute Horlogerie and Haute Joaillerie models, as well as admire the movements created by Jaeger-LeCoultre for more than 180 years through a permanent exhibition. A watchmaker present in the boutique is delighted to share his passion with clients and to welcome them for personalised appointments.
Jaeger-LeCoultre is a luxury swiss watch and clock manufacture based in Le Sentier, Switzerland, that dates back to the first half of the nineteenth century, founded by Antoine LeCoultre in 1833.
You will also like to read: Top jewelry stores in Basel
The brand has hundreds of inventions and over a thousand calibres to its name, including the world's smallest calibre, one of the world's most complicated wristwatches and a timepiece of near-perpetual movement. The company has been a fully owned subsidiary of the Swiss luxury group Richemont since 2000.