There is a huge list of options available online and offline from where you can get an idea to spend your Happy New Year's Eve. But it's always nice to remember the most popular destinations of this annual holiday!  
Take a look to this list where you'll find the best preferences from people around world.
10. BRATISLAVA, SLOVAKIA
New Year's Eve in Bratislava is as unpretentious as it gets – the frat party to the black-tie balls of Vienna, just an hour away. The Slovak capital's medieval Old Town hosts more than 10,000 people for concerts, open-air dance parties, and a fireworks show over the Danube River. It's divided into a "concert zone" for those more interested in live local music and "party zones" for socializing.
9. LAS VEGAS
Enjoy dancing (and drinking) in the streets with more than 300,000 fellow partiers. Take your pick: the free-for-all, nightclub-strewn Strip or the 21-and-over Fremont Street Experience with three stages and nine hours of live bands; both are closed to traffic. Listen to the crowds roar at midnight when fireworks erupt from casino roofs around the city.
8. BERLIN, GERMANY
One million-plus hedonists and hipsters can't be wrong. The 1.2 mile stretch between the Victory Column and Brandenburg Gate is the place to celebrate Silvester – German for New Year's Eve. Live bands and fireworks highlight this notorious outdoor party. For those ready to start their resolutions early, here's our alternative pick: the 39th annual New Year's Eve Run through the idyllic Grünewald forest.
7. LOS ANGELES
We love Hollywood's exclusive club scene, rowdy pub crawls and over-the-top Cleopatra's New Year's Eve Ball, but this year downtown's new Grand Park features live music, art installations, food trucks and a digital video show on the walls of City Hall. Post midnight, head to Pasadena to watch floats being assembled for the legendary New Year's Day Tournament of Roses Parade.
SEE ALSO THE TOP 5 SWISS BILLIONAIRES.
6. VALPARAÍSO, CHILE
The biggest New Year's Eve show in Latin America takes place in the Valparaíso harbor with a 20-minute fireworks show (launched from 17 different points along the coast between Valparaíso and Viña del Mar) and a dance party that lasts until the sun comes up.
5. REYKJAVIK, ICELAND
When the sun sets around 4 p.m., visitors in Reykjavik bide their time while locals enjoy mass, neighborhood bonfires and an annual comedy show on T.V. Come midnight, though, Iceland's capital explodes with 500 tons of fireworks. If you're lucky, the Northern Lights will blaze above the city, too.
SEE ALSO TOP 10 BEST WATCH BRANDS IN THE WORLD.
4. ST. PETERSBURG, RUSSIA
The grand boulevards and bridges of St. Petersburg are at their most beautiful covered with a layer of snow and illuminated by holiday lights. The lavish Hermitage Museum is particularly striking on December 31, when it's surrounded by crowds waiting for the fireworks show over the partially frozen Neva River.
3. LONDON, UNITED KINGDOM
London lights up as fireworks shoot from rafts on the Thames and the foot of the London Eye. Best spots for watching: Victoria Embankment and the South Bank. Many areas require tickets, so check ahead. Better yet, hire a barge for exclusive views, then head for the pubs to sing Auld Lang Syne. But don't stay out too late; the New Year's Day parade is one of London's major events.
2. RIO DE JANEIRO, BRASIL
Grab yourself a Caipirinha and sink into the massive crowd of over two million in one of the most stimulating cities around the globe. Set dramatically between jungle-covered mountains, famous beaches and Guanabara Bay, Rio seemingly has it all: gorgeous views from Sugarloaf Mountain, some of the world's sexiest people and to-die-for restaurants for reveling.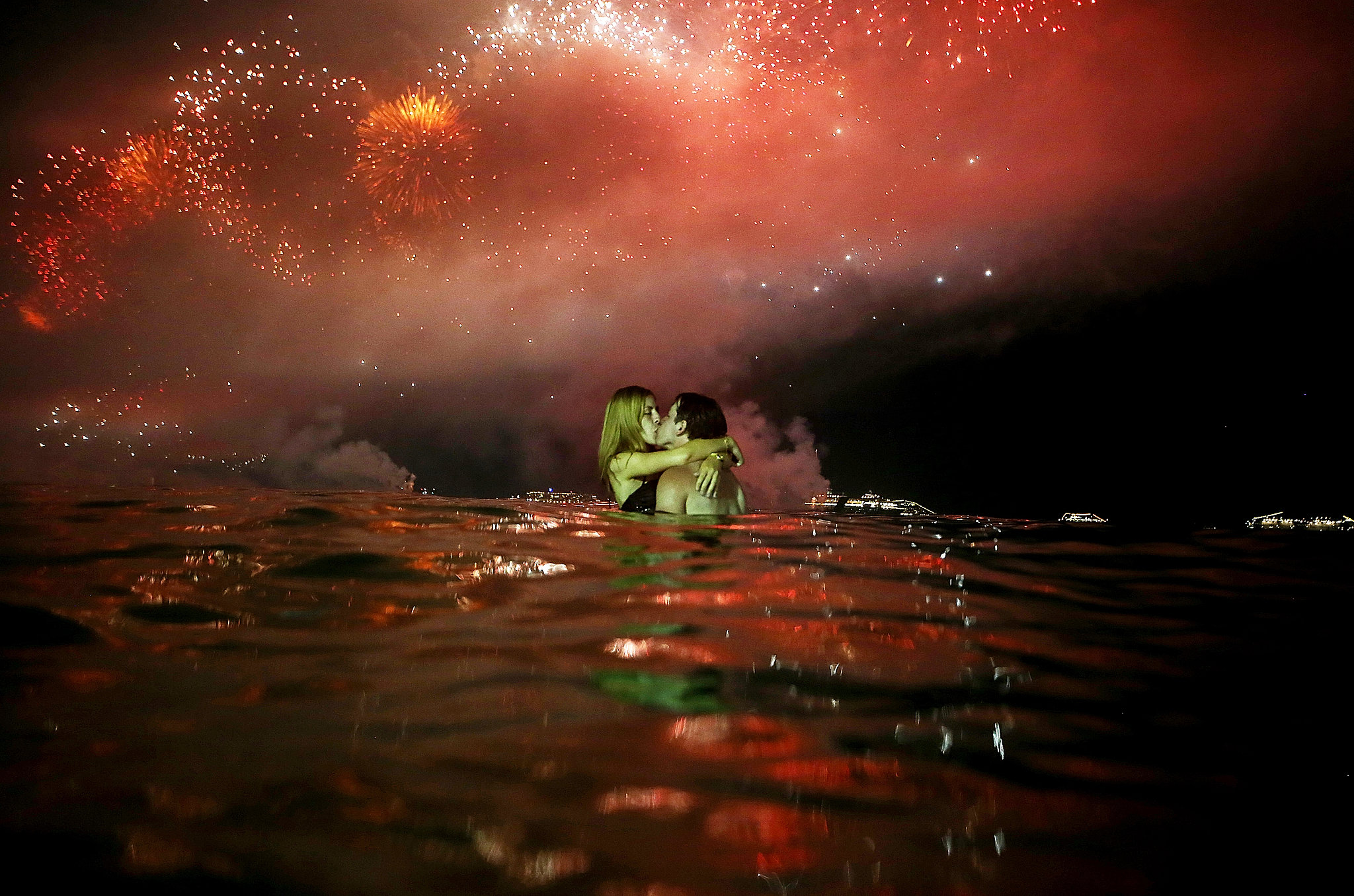 1. SYDNEY, AUSTRALIA
A breathtaking light parade on Sydney Harbour? Check. Spectacular fireworks? Check. More than a million people gathered to be among the first to usher in 2015? Double check. For an unforgettable front row seat, grab tickets for one of the city's best events with a view — we suggest the Royal Botanic Gardens or the La Bohème gala at the Opera House.
BASEL SHOWS WISH YOU ALL THE BEST!